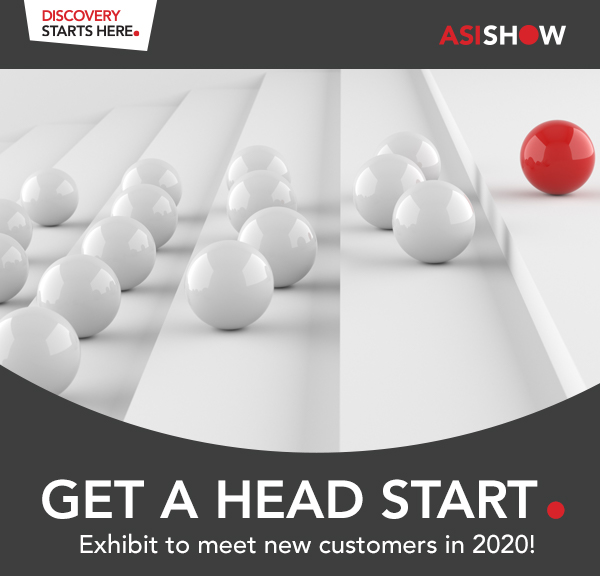 Get your year started one step ahead! Sign up to exhibit at ASI Show® Orlando and ASI Show Fort Worth to outsell your competitors in 2020.
Reach a 90% unique audience at both shows*

Make an impression across the U.S.

Get your piece of the $24.7 billion in record-breaking sales in the promo products industry
*Based on 2018 ASI Show data.
©2019, ASI Show®. All Rights Reserved.
ASI Show, 4800 Street Road, Trevose, PA 19053
AS-4992B